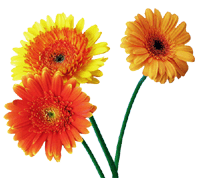 Behold, I send you forth as sheep in the midst of wolves: be ye therefore wise as serpents, and harmless as Doves, Matthew 10:16

Donations:

Asking for donations is never a easy thing to do. This job I put my heart in it. The birds are well taking care of and loved. I will also try to help anyone out that can not care for their birds any longer. I've also been called in to do some rescues and some of these I've cried over but with my care along with the care of the vet most of them make a full recovery. In time I've been able to find wonderful homes and some will live here for the rest of their life. With your donations every bit of that will go towards the care of these birds. 

Thank you and God Bless each and every one.

 Believe in 

 and act on 

your dreams.

                        Open 7 Days a Week

                          By Appointments Only!

                                           8768 West River Rd.                                                                                           Aylett, VA 23009                                        

                                        About 45 min's from Richmond, VA.

                                                       Very easy to find.

                                No CALLS after 7:30 PM Eastern Time.

                                             (804)241-4070 Cell 

                        (txt welcomed up to 10 PM )

                                 No Public Restrooms.

Aviary's are closed to the public.  The reason for this is my birds are used to seeing me.  If a stranger comes in it can frighten the bird and cause them to brake their eggs or abandon the young.  I do have some birds that I will be able to show you.  Ask ahead of time before your appointment and I will let you know what I can show.

                           Shipping is Available.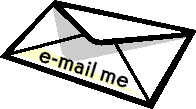 Gift Certificates now available.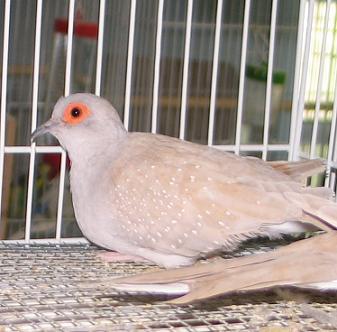 Diamond Doves

Small & Quiet  Birds.

My youngest daughter Jessica, 12 yr's old. Has won Champion in the Ringneck Doves. Sept 2011

Jessica walking away with her second win for Champion of the show in the Ringneck Doves.  Yep, she beet me. There's no living with her now.  :)

This page was last updated: June 4, 2019
      Thank you for visiting my site.

If you have any questions, please ask.

No Guarantee on the Sex of the Young Doves. Some are just too young to tell right now but I will give you my honest opinion on what I think the bird will be. Until they are proven I can not guarantee the sex.

Congratulations to my two girls for winning Champion in the Ringneck Dove and Champion in the Diamond Dove. 

My oldest girl wasn't here on this day to receive her trophy. 

Prices are based on color/bloodline of the bird. I have a lot of birds with Champion bloodline.

Did you know? The doves got their name "Ringneck Dove" from the ring on their necks. But did you know that all Ringneck Doves have a ring. It can be a black, grey or white ring. Even a white Ringneck Dove has a ring and it's a white ring making it hard to see. 

Also:

Ringneck Doves DO NOT Breed for life.

Ringneck Doves make wonderful pets. They're so easy to tame at any age. 

Makes a great first time bird owner. 

Taking care of Ringneck Doves:

1.) They will eat a good seed mix or a pellet diet. Try different fruits and veggies as well.

2.)You can teach them to drink from a water bottle. My doves are already trained to do this.  Water bottles are a lot healthier.

3.) Doves require a grit / crushed oyster shell mix. This should be in a separate dish and filled when needed. Because Doves do not chew up their seeds the grit is what will help  brake up and digest the food properly while also added calcium from the oyster shells. Females have to have added calcium to their diet for egg laying.

4.) Doves enjoy swings and could peak at toys with bells. They do not chew on toys but they do enjoy having them in their cage.

DNA's are available.

I can run a Blood DNA on any bird that your interested in. The fee for this is $30 per bird. You would also receive a Nice Certificate with the results on it.

Colors that I carry.  

Let me know what your after. I have too many to list each one.