Open 7 Days a Week

                            By Appointments Only!

                                                    8768 West River Rd.

                                                        Aylett,VA. 23009

Shipping is available for the toys and supplies. Take advantage of the size box you pick and fill it up. The weight of the box will not change the price of shipping.

                                         Small shipping box  $8.00

                                          Med shipping box  $15.00

                                         Large shipping box  $20.00

          Taxes will also be added at 5.3% all change will be added to the next dollar. 

                           NO CALLS after 7:30 PM Eastern time

                                                    (804)241-4070 cell 

                                        (txt message welcomed up to 9 PM)

                                         No Public Restrooms.

                                 Aviary's are closed to the public.

Donations:

It's always hard to ask for donations but with donations I can continue to help the birds out in need. Doing bird rescue takes a lot of heart. Some things have brought tears to my eyes but while they're in my care along with the care of a vet they have a nice recovery. Most all rescue birds in time I've found wonderful loving families to care for them. As others will live here for the rest of their life. My heart is always full of love to give to all my birds and especially the ones in need. Without me caring for them where would they go. So your donations help to provide food and vet care for these birds. 

Thank you and God Bless each and every one.



Twisted rope swing

You can make this longer or keep it short. 

$8 ea. Small size( T-049) ~ In stock

$12 ea. Med size( T-048)~ In stock

Colorful Ladder

(CLad)

$7.00 ea 

*in stock

Dainty Doily

(# SB721)

$4 ea.

Small Star Toy

(Ww4) NC

$3 ea.

Wooden Ladder.

This is a nice big ladder that you can bend any way you would like. I now carry this in two different sizes.

Sm $7ea. ( T-124)In stock

Lg $13 ea.( T-123) In stock

Mini Flying Trapeze

Small birds have a blast playing on this.

(# SB747)

$9 ea. 

Beaker Sneaker

(# SB719)

$3 ea.

Hanging Paddles 

( # 00787 )

$3 ea. 

Check with me on availability of the toys to make sure I still have them in stock.  Shipping is available.

New supplies come in all the time. Not everything gets posted on my website. 

Basket Ball

(# Act-Bas)

$4 ea. 

Sand Perch Swing

$5 ea. 

Small (SPS-1)

Med (SPS-2)

Sneakers Foot Toy

Comes in assorted colors

(# SB1059)

 $2 ea 

2"Birdie Balls 

(# SB1055)

$1 ea. 

Beaded Bridge Ladder

This ladder has hooks on both ends so you can make this into a bridge going from side to side. Also has a wire inside of it so you could get creative with your design.

$8ea. Sm size (BBsm)~ in stock$12 ea. Lg size (BBlg) ~ in stock

Natural Rope Bridge

This has hooks on both ends so you can create a Bridge for your birds.

$6 ea. sm (Wwrb1) In stock$12 ea. Lg (Wwrb2) Instock

Vine Ring Rattle

(# SB536)

$3 ea. 

Mirror Treat

Your bird can perch right in front of the mirror and eat some treats that you have placed in the little cuts. Then the bird is able to play with the little beads hanging on the front of the mirror.

(# M-04)

$5 ea.  

This page was last updated: February 8, 2023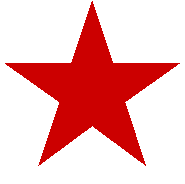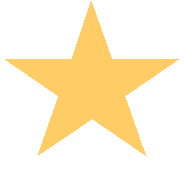 Lots of Stuff Swing

Good for Cockatiel or smaller size bird.

(# 01043)

$6 ea. 

Small 

Rope Swing

(WwrSw)

$7 ea. 1 in stock

JW Guitar

Fun Toy 

(# JWP31090)

$4 ea. 

Awesome Toy

(# Ww15)

Sold out

What are Foot Toys ....

These are toys that you would place on the floor of their cage. This is something your bird can drag around the cage and play with or chew up. Birds can have a blast with these.

Small Barbells

(# SB030)

$2.50 ea. 

 Ball an Bell

(# 16500-2)

$1 ea. 

 Crazy Foot Play

(# 16500)

$1 ea. 

 Small Ball an Bell

(# 16500-1)

$1 ea. 

New and Improved Toys and Supplies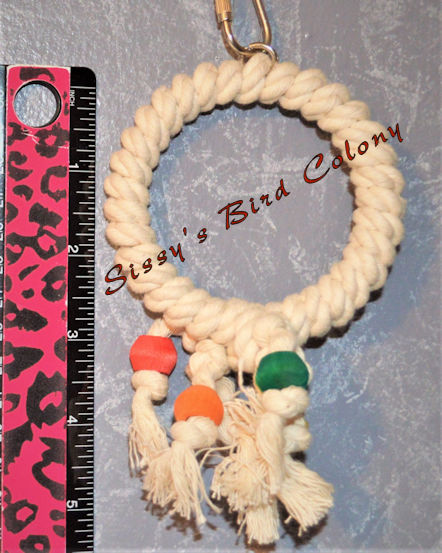 Cotton Ring Toy

(#071)

Tiny Swing

$5 ea.

2 In Stock

Sisal Trapeze Swing 6"

(#18271)

Out of stock

Carousel Chew Medium

(# 00792)

$6 ea.

Tug Lover

(#00648)

out of 

Stock

Baby Steps

This is a small toy and very cute.

(# SB903)

$4 ea.

Seeing Stars

(# SB896)

$7 ea.

Jumping Jingles

(#7674)

$5 ea.

Mini Pipe Dreams

Cute small toy.

(# SB934)

$5 ea.

8 inch 

Pony Beads Ladder

(# 023)NC

$5 ea.

Hanging Treat Basket

This is a small basket that some small birds could build a nest in, play in or eat treats in.

(# SB861)

$4 ea.

Kick Ball Jr.

Small toy

(# PK2012)

$4.75 ea.

Toys come in a variety of colors. The toy you receive may or may not be the same color as it's shown in the picture. 

Toys that are marked NC means the toy does not come with a hanging hook/clip. 

If you need one just let me know with your order. Extra clips are $1 ea.

Birdie Bouquet

Really cute little toy.

(# SB1088)

$4.50 ea.

Fidget Spinners

Full of fun.

(# PK2016)

$6.50 ea.

How to Place a order....

Until I can figure out a better way. You would need to look at the toy that your interested in and text (804)241-4070 or 

email me Sissysbirds@Aol.com the  Toy name and Item # . Once I receive that I will start to get your order together and then I will send you a PayPal invoice to pay. Once that's paid then your package will be on it's way.

I'm always adding new toys and will try to do my best to keep this updated. It's a lot of work for one person. On some of these new toys the quantity that I have in stock could be low just because I'm trying it out to see how everyone like it. Give me some feedback on the toys that you order if you like it or not. That way I will know if I'll keep that item in stock and up the quantity.  If you have any questions please let me know.

Thanks again and enjoy your shopping.

Keep in mind everything that you purchase or donate from me goes back to the care of these birds plus the care of any rescue birds that I receive.

This really helps more than you know.

Spring Fling

Lot of Fun.

(# PK2014)

$5.50 ea.

Pop ~ a ~ Top

(# PK2013)

$5.25 ea.

Jungle Ring

This ring can be a lot of fun for the small birds. 

(# PK2005)

$5 ea.

3D Triple Ball w/ Bell

(# 00760)

$6 ea.

Dino~Licious

(# 00768)

$6 ea.

Tug 'O War

Good for Small to Medium size birds.

(# SB1087)

$4.50 ea.

Mini Activity Wall

This can be hung on the side of your birds cage. Good size for small and some medium size birds.

(# SB741)

$8 ea.

Mini Foraging Wall

This can be hung on the side of your birds cage. You can put treats in the little cups for your bird to be able to find.

Good size for small to medium size birds.

(# SB965)

$8 ea.

Tiki Hut

Good for small birds or even a cockatiel size can enjoy it.

(# 62188)

$6 ea.

JW Double Mirror Swing

For small birds.

(# 31218)

$4.50 ea.

Mini Rainbow Bridge

This can be a lot of fun for small birds.

(# SB516)

$6 ea.

Out of Stock

Vine Twist T~Shape Swing

For small birds.

(# SB549)

Out of stock

Flower Power

For small to medium birds.

(# 01083) NC

$4.25 ea. 

Rope Swing OD 9"

Good for a cockatiel/medium 

size bird.

(# 19021)

$13 ea.

Double Beaded Swing

This is a good swing for small birds. Each bird can sit on each side while swinging. 

(# 415)

$6 ea.

Atomic Sphere ~ Sisal 

OD 7"

All kinds of fun with this swing.

(# 00678)

$14 ea.

Ring Sphere with Bell

OD 8"

(# 00732)

Out of Stock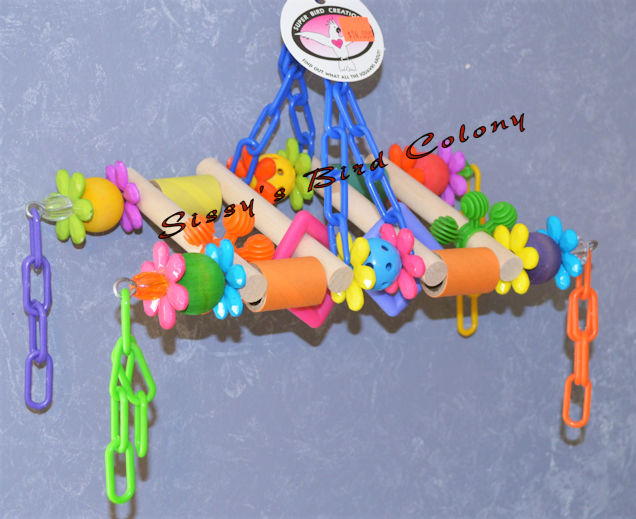 Monkey Bars

Now how cool is this. All kinds of things to chew on and play with. Great for medium size birds.

(# SB1100)

Out of Stock

15 inch

Pony Beads Ladder

(# 022)NC

$7 ea.

Hanging Funky Ladder

19 inches

A little crazy but a lot of fun.

(# 00223)

$6 ea.

Vine Ball Braided Wreath

(# 00789)

Out of stock

Disc Dangler

(# 00763)

$4 ea.

Upsy Daisy

I don't think this picture does this toy justice because I think it's a really pretty and cool looking toy. Great for small to medium size birds.

(# 116105)

$7 ea. 

Rock ~ a ~Bye Birdie

Oh this is going to be a load of fun for birds. Cockatiel size or smaller. 

(# BBT413)

Out of Stock

Coco Treat Cup

Birds will enjoy this cup with their favorite treat in it. Good for cockatiel to smaller size birds.

(# SB895)

$5 ea.

Carousel Chew ~ Small

This toy can spin around as your bird is playing with it.

(# 00793)

$4 ea.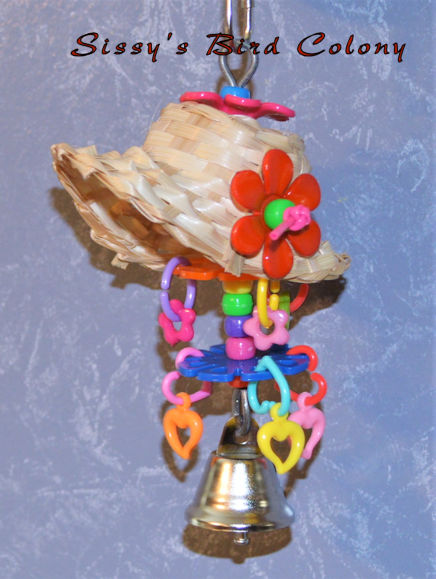 Bonnie Bell

So cute.

(# PK2003)

$3.75 ea.

3 " Kaleido Birdie Balls

(# SB1057)

$2 ea.

3 " Stuffed Birdie Ball

(# ST001)

$2 ea.

Barbells 

3 1/2 " in Length

(# M00280)

$3 ea.

Dancing Ball

(# 00186)

$5 ea.

Chinese finger trap

Birds will have a blast destroying this item.

(# Chin002)

$1 ea. 

2"  Tiny Foot Toy

(# Tiny001)

$3 ea.

UFO Foot Toy

(# SB591)

$2.50 ea.

Sparky Roll

(# 00231)

$4 ea.

Hugging Ring

(# 00185)

$4 ea.

I'm sorry to say that I haven't had the chance to update all the toys that I have available. Hoping to find the time soon to update. In the meantime Text me that you would like to see the toys available. I will send you picture on your phone. 

I do apologize for page being out of date. I do have a lot of the toys that are listed and I have a bunch of new toys never posted before. I'm also now working from inside of a shop not my husbands garage. 

Appointments are welcomed to see all the fun stuff available. 

Text me for appointments.

804-241-4070

Thank you.